Commune with Nature! Experience a glamorous night in the wild with Zoobic Glampz, a complete accommodation experience inside the forest of Zoobic Safari.
Spend the night in our animal-themed rooms like tiger, zebra or peacock together with our real friendly and adorable small animals.
GlampZ by Zoomanity Group are 40 ft. container vans converted to accommodations to offer our valued guests all the comfort but unique experience of glamorous camping in the wild.
RATES:
4 PAX      ₱6,990                           
2 PAX      

₱4,990                               
Extra person -    ₱1,500 / pax  applicable only for good for 2 package      
Maximum of 4 pax in a room    
Rate inclusions:
- Overnight Accommodation to Zoobic Glampz
- Breakfast
- Zoobic Safari Day Tour
- Pool Access
Optionals:
- Kawa Bath - P250/kawa
- Bonfire - P350/kawa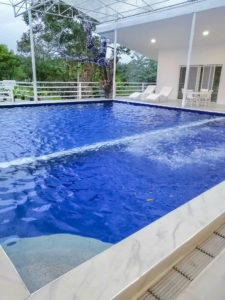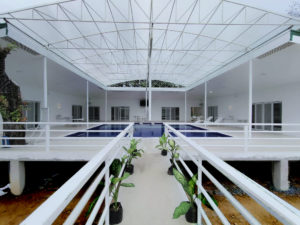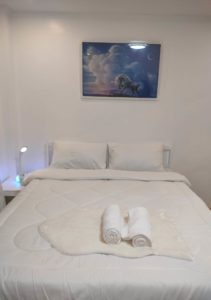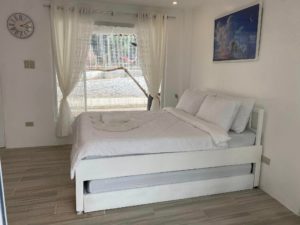 Zoobic Safari's Cloud 9 accommodation offers a unique and thrilling experience for guests. Nestled in the heart of the jungle, this rustic treehouse is built 20 feet above the ground, providing breathtaking views of the forest and its inhabitants. Cloud 9 is equipped with state-of-the-art facilities, including air conditioning, a private bathroom, comfortable beds, and more.
Whether you're looking for an adventure or a relaxing getaway, Cloud 9 provides the perfect balance between excitement and comfort. Get ready for an unforgettable stay in the wild!
RATES:
4 PAX      ₱9,990                           
2 PAX      

₱5,990                               
Extra person -    ₱2,000 / pax  applicable only for good for 2 package      
Maximum of 4 pax in a room    
Rate inclusions:
- Overnight Accommodation to Zoobic Cloud 9
- Breakfast & Dinner
- Zoobic Safari Day Tour
- Pool Access
Optionals:
- Kawa Bath - P250/kawa
- Bonfire - P350/kawa